The McCafferty Story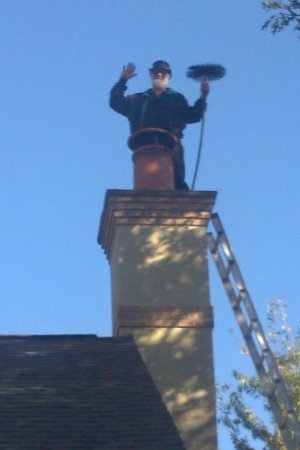 Lightning split the back off the chimney!
Lightning Strike!
When lightning struck their chimney, the McCaffertys turned to Swift Services to help them through the insurance claim and returning their chimney to a usable condition.
Our home was struck by lightning on May 11, 2013. The entire rear wall of the chimney was explosively blown off and onto the roof. Your company was recommended to us by our insurance company. We appreciated your quick response to our call and visit to our home to access the situation. The chimney was not stable and needed to be torn down and rebuilt from the roof up. Your crew was prompt and quick to get to work. We were impressed with your work and are very happy with the new chimney. Not to mention how well the brick matched to the original 20 year old bricks. Thank you for a job well done.